Fence Project

September, 2002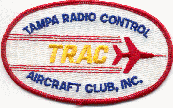 Pictures provided by John Clark documenting the project to move the fence out expanding our flying site.

This page was last updated on: November 17, 2015
Some of the members of the team that did all the hard, hot work lead by John Clark second from right.

All IMAGES ON THIS PAGE ARE THUMBNAILS!

CLICK ON ONE TO VIEW A LARGER IMAGE!

(Image opens in same window...Click on your "Back" button to return).